• cassian andor • chirrut imwe • free downloads • iPhone wallpaper • jedi • jyn erso • kyber crystals • lightsabers • phone background • rogue one • star wars • Star Wars movies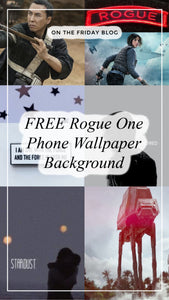 We've got a brand new design for you! We loved this quote from Chirrut Imwe in Rogue One. I remember hearing this for the first time and immediately thinking of
The Death Star
, because the Death Star is powered by kyber crystals (get it?
death STAR
...hearts of
KYBER
...). But even more, I thought of Jyn Erso, who wore a kyber crystal around her neck, given to her by her mom. 
The symbolism of kyber crystals and hearts and strength...
gets us in our feels
. What an empowering statement! Read on for our NEW design and a free Rogue One Aesthetic phone wallpaper background.