• avengers • batuu • disney bound • disneyland • Disneyland after dark • galaxy's edge • outfit ideas • star wars • sweethearts' nite • valentine's day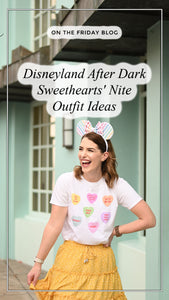 Are you going to Disneyland After Dark Sweethearts' Nite? We've got the outfit for you! Avengers, Star Wars, Reylos and Disneyland fans...there's a shirt or hat for you. Check out all our outfit ideas and tell us which one you're crushing on!
---
• baby yoda • ben solo • conversation hearts • grogu • kylo ren • outfit ideas • princess leia • rey skywalker • reylo • star wars • the force is female • valentine's day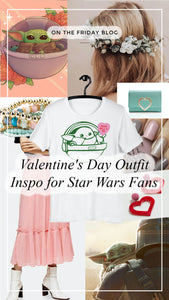 If you love Star Wars, you have to check out these Valentine's Day Outfit Ideas. Baby Yoda, Ben Solo, The Force Is Female and more!