• avengers • ben solo • cosplay • costume • disney bound • disney family • disney shirts • galaxy's edge • halloween • kylo ren • loki • rey • reylo • star wars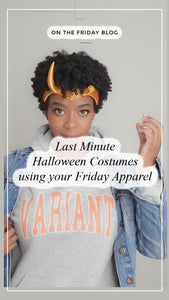 October 30th and you forgot to plan a costume? No problem, because you're a 
Friday Fan!
Friday Apparel makes the perfect base for a fan based costume. Here are some last minute Halloween costumes ideas, starring Friday Fans like you!
---
• avengers • avengers campus • black widow • cosplay • disneyland • fan fashion • florence pugh • iPhone wallpaper • marvel • Natasha romanoff • phone background • yelena belova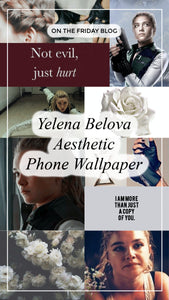 Yelena is my personality now. 
We've got a Friday Freebie for you! Download our Yelena Aesthetic FREE Phone Wallpaper Background, and check out our products inspired by Black Widow's Yelena Belova. Our new fave!
---
• 2020 • cosplay • matching family shirts • may the 4th • may the fourth • outfit ideas • star wars • Star Wars bound • stay home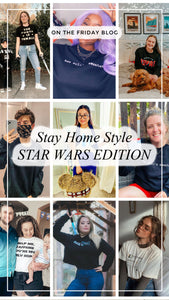 We
are happy 
feature all of YOU, the amazing men, women and children that have worn your Friday Apparel Star Wars inspired clothes at home during the craziest year ever. 2020 was one for the books...and so were your outfits!