• cropped sweaters • how to style • love yourself • mama • mint • outfit ideas • rose gold • star wars • statement sweatshirt • summer fashion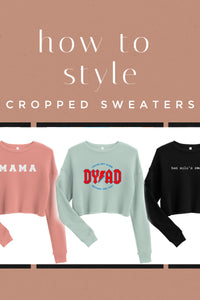 Not sure how to style cropped sweaters? We got you, girl! Read on to see a few of our favorite ways to style these fashion forward sweatshirts, perfect for every day wear. Whether you're staying home or going out, you can totally rock a cropped sweater!
---
• disney • frolic & flourish • kids activities • love yourself • mom life • motherhood • positivity • quarantine • yoga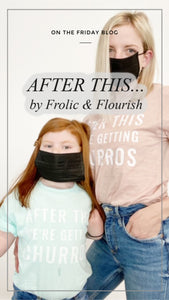 "
It can be challenging to embrace the now and not just let it pass you by, but I believe there is magic that can be found in diving into each day! We have found a few things that have brought some faith, trust, and pixie dust into this otherwise dreary time!"
---
• disney • how to style • love yourself • skirts • spring fashion • star wars • style tips • sweaters • sweatshirts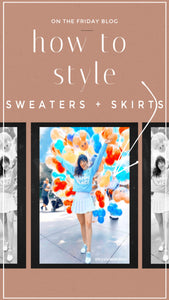 On the Friday Blog: How to Style Sweatshirts and Skirts. Spring Fashion is here! Transition your sweaters from winter to spring with these cute styling tips using skirts you already in your closet.