• avengers campus • disney • disney bound • disneyland • disneyworld • galaxy's edge • halloween • loki • outfit ideas • reylo • star wars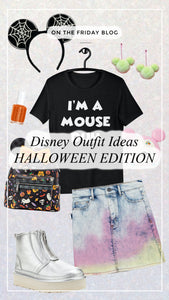 Check out these Disney Halloween Outfit Ideas featuring your favorite fan fashion t-shirts. For fans of Disney, Star Wars, Avengers, Loki, Ben Solo, Kylo Ren, Mickey Mouse, and more! Accessorize with pieces you already have in your closet. Time to start planning your next Halloween Disneyland or Disney World trip!
---
• 4th of july • cropped sweaters • disney • how to style • patriotic • patriotic aesthetic • star wars • summer fashion • the force is female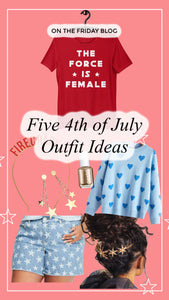 We've taken five of our 4th of July products and created outfit mood boards to help style your summer outfits. Simple accessories and hairstyles that anyone can add to their Friday Apparel to 
make a statement
this 4th of July. 
Which outfit speaks to you?
---
• disney • frolic & flourish • kids activities • love yourself • mom life • motherhood • positivity • quarantine • yoga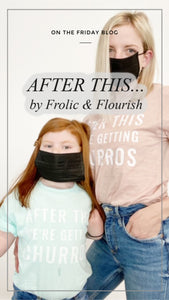 "
It can be challenging to embrace the now and not just let it pass you by, but I believe there is magic that can be found in diving into each day! We have found a few things that have brought some faith, trust, and pixie dust into this otherwise dreary time!"
---
• disney • how to style • love yourself • skirts • spring fashion • star wars • style tips • sweaters • sweatshirts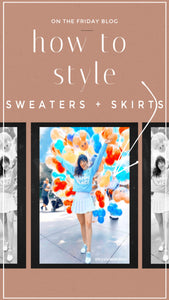 On the Friday Blog: How to Style Sweatshirts and Skirts. Spring Fashion is here! Transition your sweaters from winter to spring with these cute styling tips using skirts you already in your closet.
---
• 2019 • christmas gifts • disney • gift guides • giveaway • holiday shopping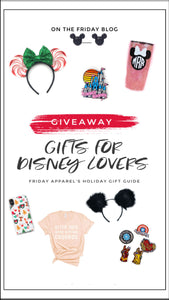 They're here! Our 2019 Holiday Gift Guides! In guide 3 of 3, check out our picks for the perfect "Gifts for Disney Lovers," featuring brands we love with magical products. Plus, we've teamed up with all the shops featured in our 3 Holiday Gift Guides to give away EVERY product featured! Read the post and enter to win now!