• avengers campus • reylo • skirts • star wars • villains • women's fashion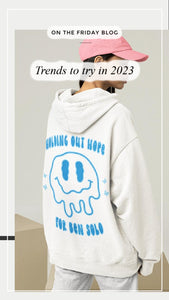 We're showing you how to style the top fashion trends for 2023...
but make it nerdy
. Read on to see how to copy these looks at home!
---
• disney • how to style • love yourself • skirts • spring fashion • star wars • style tips • sweaters • sweatshirts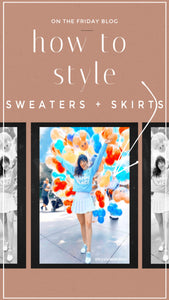 On the Friday Blog: How to Style Sweatshirts and Skirts. Spring Fashion is here! Transition your sweaters from winter to spring with these cute styling tips using skirts you already in your closet.