• avengers • ben solo • cosplay • costume • disney bound • disney family • disney shirts • galaxy's edge • halloween • kylo ren • loki • rey • reylo • star wars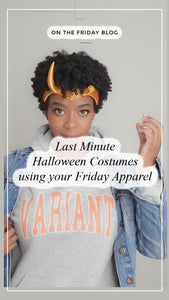 October 30th and you forgot to plan a costume? No problem, because you're a 
Friday Fan!
Friday Apparel makes the perfect base for a fan based costume. Here are some last minute Halloween costumes ideas, starring Friday Fans like you!
---
• avengers campus • disney • disney bound • disneyland • disneyworld • galaxy's edge • halloween • loki • outfit ideas • reylo • star wars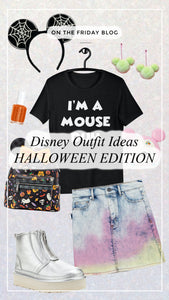 Check out these Disney Halloween Outfit Ideas featuring your favorite fan fashion t-shirts. For fans of Disney, Star Wars, Avengers, Loki, Ben Solo, Kylo Ren, Mickey Mouse, and more! Accessorize with pieces you already have in your closet. Time to start planning your next Halloween Disneyland or Disney World trip!